AFENET Board of Directors and Annual General Meeting in Kampala
Board of Directors and Program Directors of the African Field Epidemiology Network attended the Annual General Meeting which took place on 9 and 10 November 2017 respectively at the Kampala Serena Hotel, Uganda.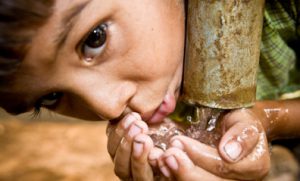 The meeting, chaired by the AFENET Board Chair – Prof Tshimanga Mufuta, was combined with a Board Meeting Board of Directors to discuss the progress of the network as well as finalize key events such as the AFENET Strategic plan 2017 – 2021.
The meeting was followed by a Resident Advisors' and Field coordinators' meeting with AFENET Management on 10 November 2017. The meeting aimed to familiarize member programs with activities at the secretariat as well as provide a platform for interaction between the Resident Advisors and the new AFENET Executive Director Dr Chima Ohuabunwo. AFENET currently has operations in 31 countries, of which 16 programs have Field Epidemiology and Laboratory Training Programs and 19 Frontline Field Epidemiology and Laboratory Training Programs.